***Everything on this page is free to download ***
If you would like to help Support our Educational Resources
click the "Donate" button below;
(you do NOT have to donate to use these materials)
Your optional donation supports:
-- Educational Games (on this page)
-- Free Resources (for Guitar, Piano, Clarinet)
-- Free music for Clarinet, Piano & other instr.
-- Equipment for teaching group music classes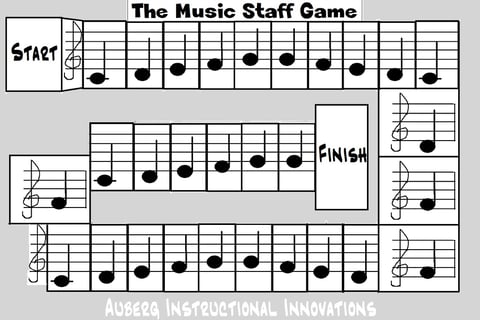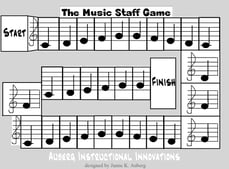 "The Music Staff Game"
A Note Reading Game
Players pick a card and move on the board to the closest note of the letter indicated on the card. Cards will indicate a forward move or a backward move.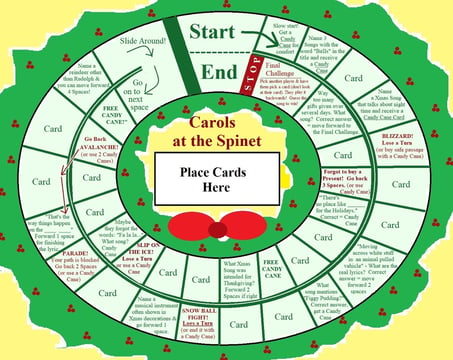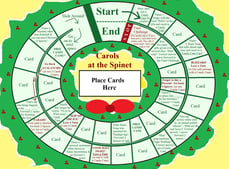 "Carols at the Spinet"
A Christmas Carol Game
Visit The Christmas Page for more Info and to Download!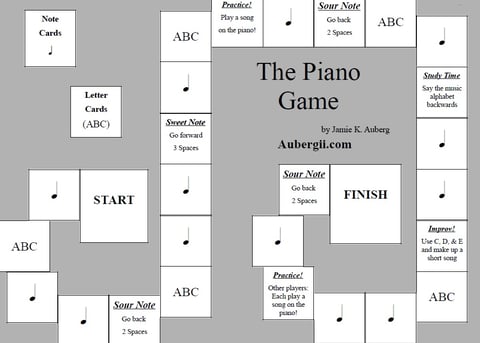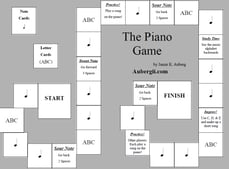 "The Piano Game"
A Piano Note Finding Game
Requires a Keyboard or Piano to play (you could also use a large picture of the piano keys). Players roll a dice to move and land on a Note Square or a Letter Square. Note square = Note Card (place the note card on the matching key of the piano). Letter Square = Letter Card (place the letter card on the matching key of the piano.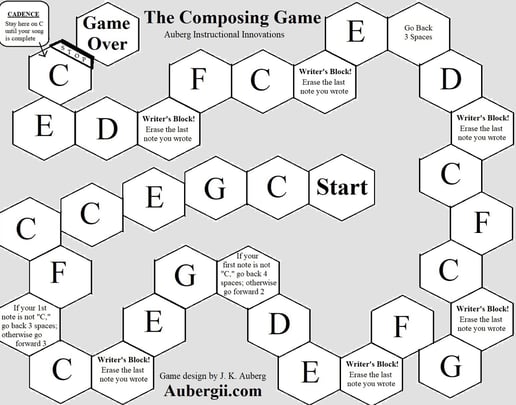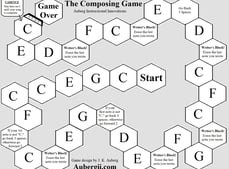 "The Composing Game"
A Note Writing Game
Players roll a dice that has music notes on it and move according to the number of beats shown on the music notes. Players then take the letter of the note they landed on and the note value on the dice and write the note on the Worksheet. Players must complete the music on the worksheet and reach the end of the board game in order to win.