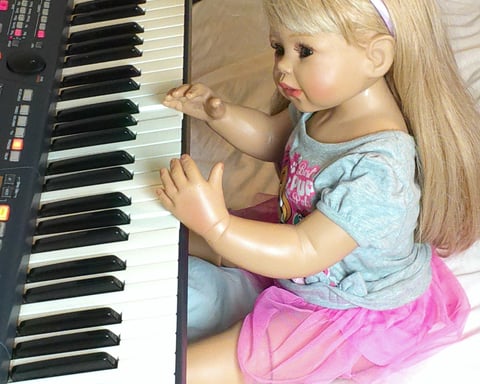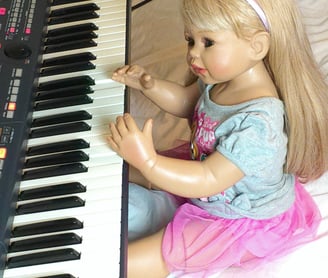 Private Lessons
One on one instruction tailored to the students' educational needs.
We Teach Music Lessons for
- Piano - Guitar - Ukulele - Bass Guitar
- Mtn. Dulcimer - Flute - Clarinet - Saxophone
- Snare Drum - Mallets - Drum Set
We Also Teach Lessons for
- 3D Computer Animation
-- Lego-brick (Stop Motion) Animation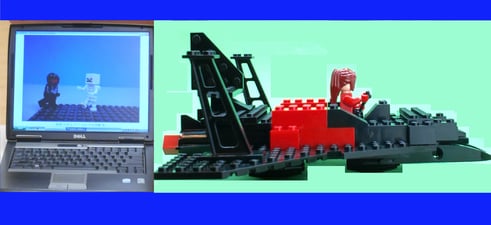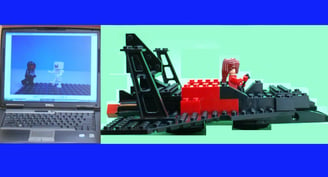 When are the Lessons?
The Google Calendar
here lists all the
available lesson times.
- If school is starting soon be sure to look at "September" on the Calendar.
- If summer is starting soon be sure to look at late "June" on the Calendar.
Everything You Need to Know About Lessons
Who Can Take Lessons?
While our Private Lessons are primarily for students who have gone through our Parks and Rec Group Classes,
everyone between the ages of 4 to 100 are welcome!
(and if you are over 100, you're still welcome to take lessons with us too!)
How Much Does It Cost?
There are two options for paying for lessons...
Option 1: Pay by the Lesson
$23 per 30 minute lesson or $44 per 60 minute lesson
- Flexible: cancel lessons as needed and not loose funds (as long as you cancel before lesson time)
Option 2: Seasonal Tuition
- Discounts: when you pay for the whole season at once you get two lessons free!
(these free lessons can also makeup missed lessons)
- Not as Flexible: You don't receive refunds for lessons you missed.
You may schedule makeup lessons for lessons you missed as long as they weren't "no shows.'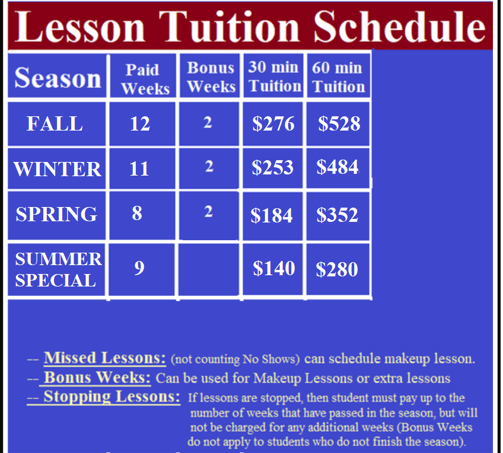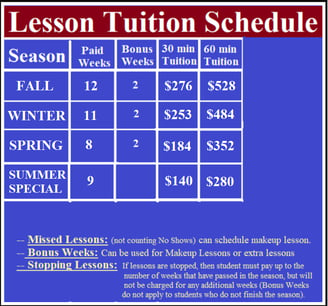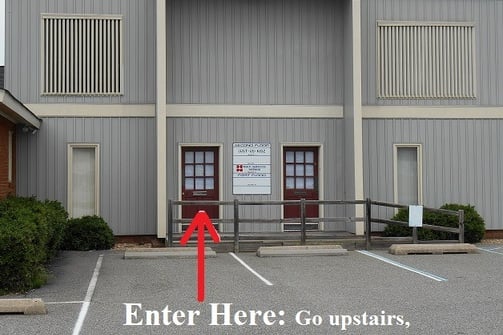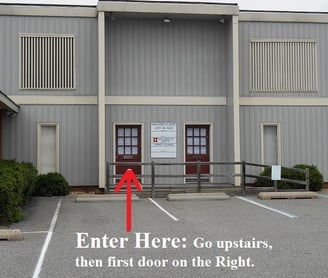 Where are Lessons?
Lessons are held at our office at
393 Denbigh Blvd; Suite 2
(Next to Truist Bank - in the building with a tower behind it)
NOTE: There is one flight of stairs (and no elevator)
Fill out the Form Below and we will contact you.
(expect an email from "earthshinemusic4u@gmail.com")